The Allez is Specialized non-thrills Aluminum entry road bike but within the range is the Sprint model which is designed as a stiff, fast great handling Crit bike. I've had 3 Sprints now and don't use them solely for their intended purposes.
I appreciate its economy combined with its performance. No nonsense super stiff aluminium (sustainable and strong!) combined with bulletproof, easy-to-maintain, and replaceable 105 components. They are solid, hold up to abuse, crashes, and a scratch or two adds to their caricature… Replacements don't break the bank. It's utilitarian performance!
My first Sprint was a serious crit race bike, winter trainer, city carver. I then started using it for touring and it's current version has added super tire clearance and disk brakes so I guess it's also a fast and great-value gravel and adventure bike.
The economical and dual nature of the bike just got better by fitting some 32mm Pathfinder gravel tires on it. A road bike becomes a fast but not-so-compliant gravel or adventure bike! Fast adventure touring and dry off-road (most of what's in China) should perfectly match these tires and the bike. This is the bike I'll try and use for the 1st Dirty Challenge at the end of March at Wildhomestay. It will be slower on the bumpy terrible road descents but quicker on the rest of it. I'll play with the pressure to make the tires stick better to the surfaces and make the ride more comfortable, maybe down to 45psi tubeless. If you don't know them, pathfinders are great dual surface tires, dry gravel to bad road, and great for fast touring, and winning gravel races. The center is slick for the roads and side knobs bed in on loose corners. They come in a range of widths and flavours. The 32s are new, and a bit heavy, but that comes with added protection, good rolling resistance and great wet stickiness. They can be hard to find in China so check out similar skinny adventure/gravel tires from WTB, Panaracer, Schwalbe, and Conti for your road bike if you cannot get them. Just check first with your bike shop what is the maximum width tire you can use and get them to set up tubules if you're doing events like the Dirty.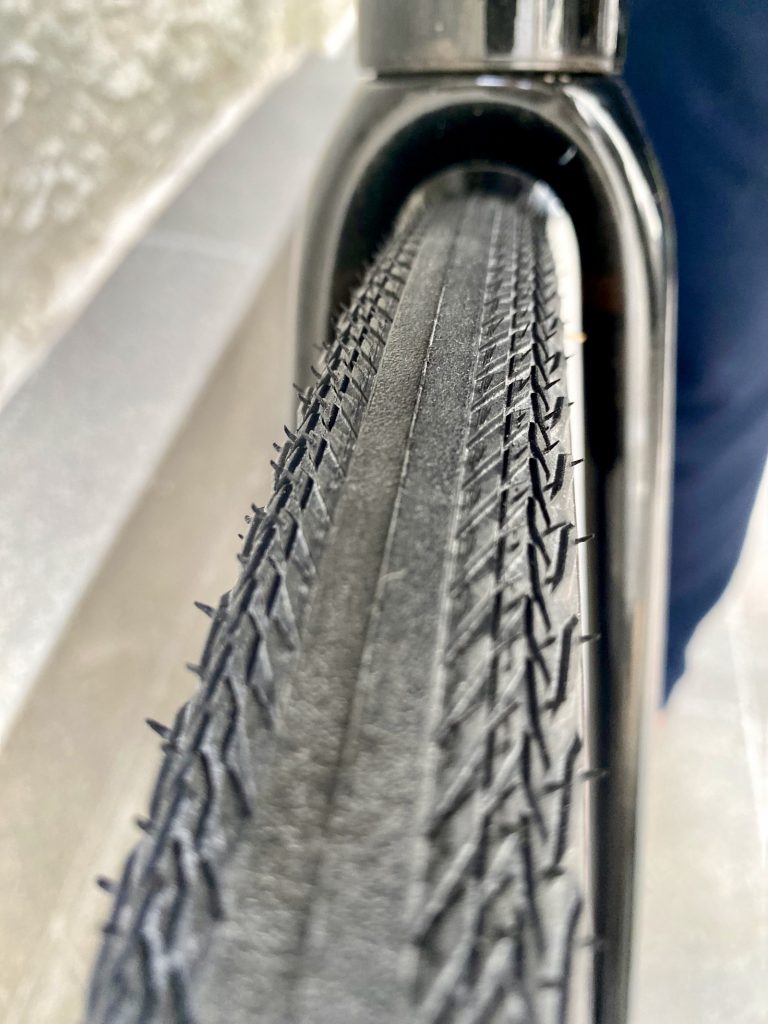 Going back to the bike it's not the lightest carbon but its forks and seat post are which help soften the vibes. I'm not the lightest either and not planning to do ultra hill climb races on it so an extra kg in frame and components equals to no beers for a week for me 🙂  On the flip side, you get an extremely well-footed and planted bike. It pushes speed holding the line and corners over the rough stuff building confidence and determination to push it hard. I come from the days of skinny tire aero bikes with zero compliance or comfort. This seems to offer all those advantages but is a much more comfortable and a stronger package. Gone are the day of bruised palms, sore necks, headaches from helmet vibrations :(, numb hands, and getting loads of flats on skinny tires like on my old S5.  I'm too old to deal with that and now I've got the most aero road bike that sits indoors on the trainer.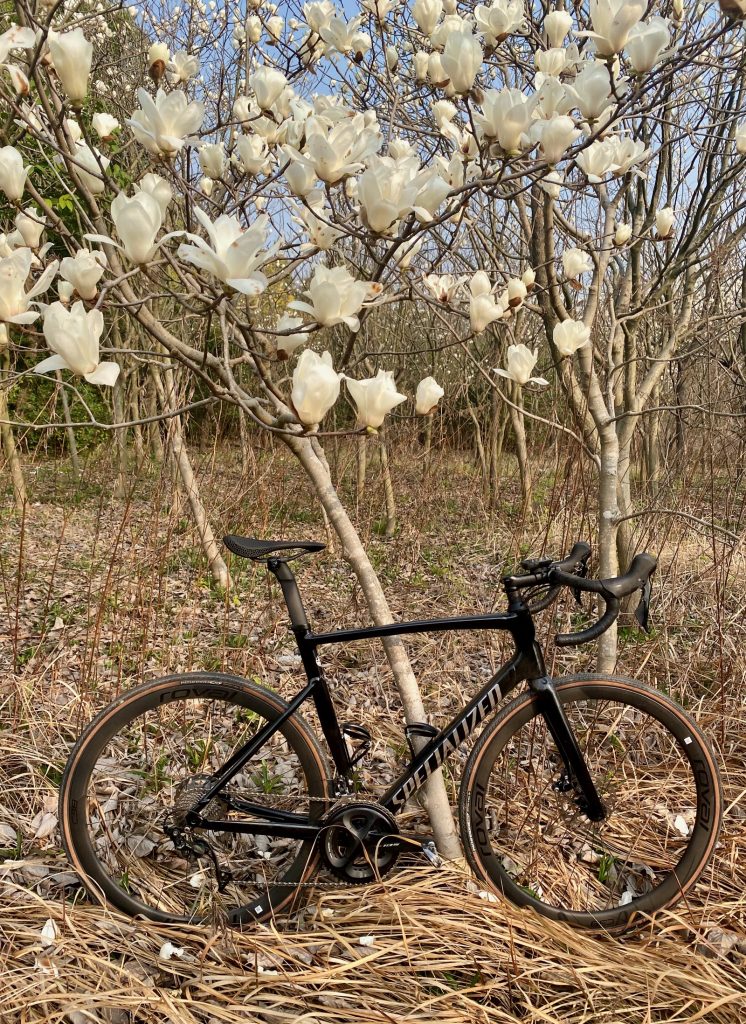 Other than using it as my Shanghai bike and Dirty Bike, I'll take it on a few adventure tours. I'll probably add an 11-34 cassette to it, making for a 1-1 gear ratio which is great for our steep stuff at the homestay. It should be great for something like the merchant trail. I'll also try and do my hour of power on it later in the year. 
Time to think of a name for it! Some pics of the Sprints in use..